Tim & The Glory Boys with Special Guest Robyn Ottolini
Sat August 19 @ 8:00 pm

-

9:30 pm

FREE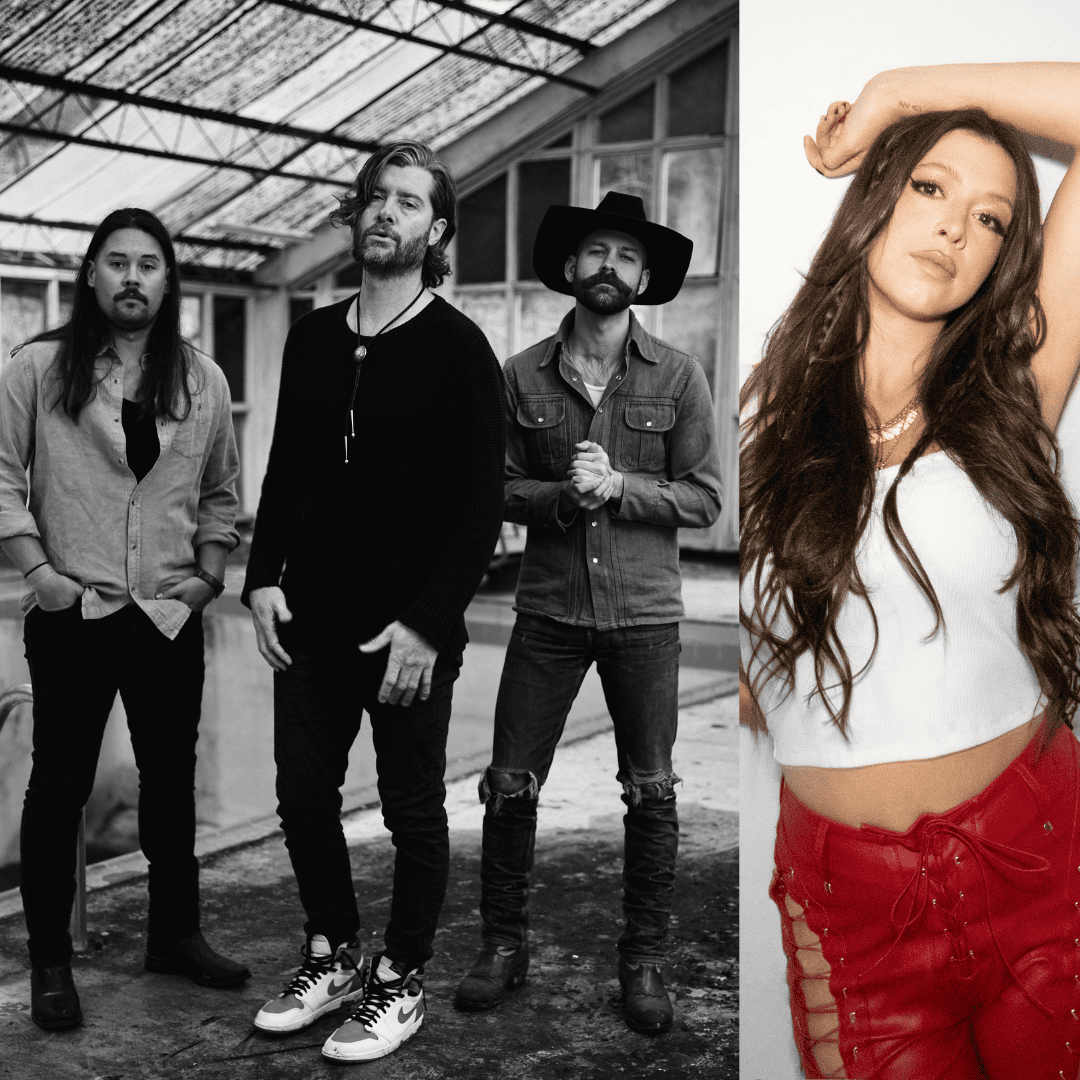 Peterborough Musicfest closes out its 36th summer season Saturday, August 19 with a double dose of country music, welcoming explosive Canadian country/bluegrass band Tim & The Glory Boys to Del Crary Park, with Uxbridge native Robyn Ottolini opening. Self-described as "a Canadian gang of backwoods hillbillies with world-class facial hair and infectious on-stage energy," two-time Juno Award-winning Tim & The Glory Boys have toured for a decade now, sharing the stage with top country, roots and gospel music acts.
Formed in 2013, the 2021 CCMA Group of the Year and Rising Star nominee features front man Tim Neufeld superbly backed by his Glory Boys brethren, among them Colin Trask (dobro/percussion) and Brenton Thorvaldslon(banjo/guitar). Tim & The Glory Boys' debut full-length self-titled album released just past in April features five songs that have already achieved Top 40 country radio status and generated some 30 million streams. The single When You Know You Know has been certified gold with three other tracks – Me Without You, Without A Prayer and Float – appearing on Top 10 playlists. The band's latest single release is Take Me Backroad, featuring High Valley. Visit their website here
Robyn Ottolini comes to Peterborough with more than 85 global streams of her music to her credit – a remarkable feat considering her music career first gained traction just three years ago. Described as the Eminem of country music whose songs either piss you off or make you fall in love with her, Ottolini first turned heads with F-150, a TikTok video sound tracking favourite that rocketed to number four on the Spotify U.S. Viral 50 chart and to number three on Rolling Stone's all-genre Trend 25 listing. Signed with Warner Music Nashville, Ottolini's latest project, The I'm Not Always Hilarious EP, garnered more than one million streams well before F-150 went viral.
Regardless of whether it rhymes, whether it's polite or is even proper English, more fans of the genre are coming to the full realization that if it needs saying, Ottolini is the one to say it. Visit Robyn's website here