Four positions available:
Parking
Fundraising
Park Patrol
Ushers
Flexible schedules that fit around your summer activities
Work with experienced Musicfest staff assisting the largest outdoor event held in Peterborough
Meet new people and get involved in one of Peterborough's most popular events
Enjoy great music while working at one of the most exciting volunteer opportunities in Peterborough
Please note: We are now hiring and accepting applications!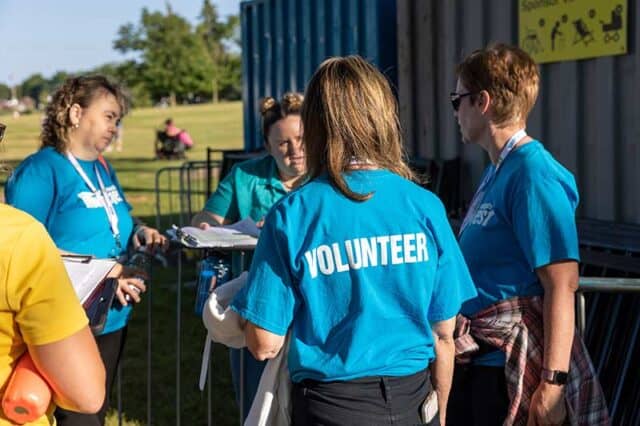 Working Musicfest is a great experience, you get to meet a wide range of great people, get to help people in need, have fun with the other co-volunteers and people who are there to enjoy the show. It's a great way to work on communication skills. And the best part your involved with one of the best "free" music festivals all thanks to the amazing sponsors."

I was looking into various places to volunteer at, when I came across an ad asking for volunteers at Peterborough Musicfest!! I have always liked going to watch the shows, so thought what a great idea!! Never regretted the decision at all, to be part of Musicfest has been amazing. Absolutely love the energy on Musicfest nights! Love meeting new people and seeing the regulars!! Not only are you helping your community put on a great free show, you have the opportunity to listen to great music!!
Interested in volunteering? You must be:
Age 14+
Police Check required
Work five (5) concerts over 15 nights, Wed/Sat from 6:00pm-9:30pm
We'd love to hear from you!