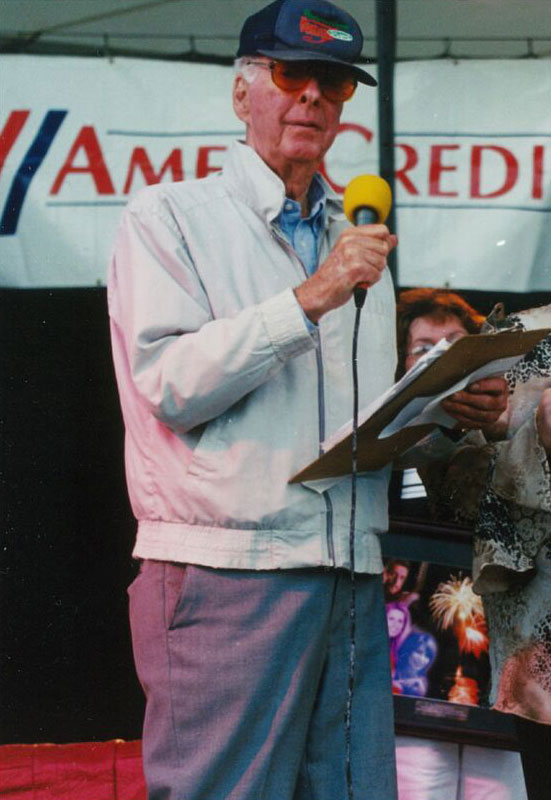 Musicfest's success rooted in its founder's vision
If the benchmark of a life well lived is the leaving of something good behind, Fred Anderson's legacy is as secure as it was on the February 2006 day he passed.
Thirty years after he organized and hosted the inaugural Peterborough Festival of Lights concert held on July 1, 1987 – jazz great Moe Koffman was the headliner – the concert series, now staged under the Peterborough Musicfest banner, continues to attract thousands to Del Crary Park each summer. And just as Anderson insisted from day one, admission remains free, ensuring the continuation of his ultimate goal: full access to top-notch entertainment for all.
Born in Alberta, Anderson lived in Ottawa before settling in the Peterborough area. A Korean War veteran, he served in the navy before retiring from the service in his 40s. Not one to sit idle, Anderson took a teaching job at Fleming College and rose to become the school's director of continuing education. All the while, his vision of organizing and staging a free admission summer concert series took shape. After retiring from the college in 1987, Anderson devoted his full attention to that vision. Over the next 17 years, Anderson was the festival's guiding hand.
Thirty years on since that first concert – ironically, current Musicfest general manager Tracey Randall was employed with the festival in 1987 and again in 1988  – the festival remains the highlight of the summer season for thousands, both area residents and visitors to the region. An estimated 125,000 flock to Del Crary Park each summer.
"I think if he (Anderson) was here, he would be pretty pleased with where it's gone with the numbers that come out and the calibre of talent that it draws…the model has stayed pretty true," assessed Peterborough Musicfest board chair David Feeley at the reveal of this year's concert lineup.
Anderson himself, upon his 2003 resignation as festival chair, noted, "The festival can go forever; it's like a rail car…you can't stop it."
And so Musicfest will indeed continue, its success firmly rooted in the vision of a man who dreamed big and then made his dream a reality to the benefit of thousands.